---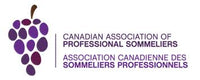 A Student membership to CAPS Ontario is perfect for those wishing to become a professional sommelier, and who are currently enrolled in CAPS Certification or another institution offering wine education.
The one-year Student membership fee is $25.00 CAD and automatically renews on your anniversary, using the payment method on file, until you choose to cancel.
Students must cancel their membership and proceed to a full Accredited Sommelier membership if they wish to remain a CAPS member, once they have successfully passed their wine education course.

For any questions please email membership@on.sommelierscanada.ca
This membership level does not entitle you to vote at the Annual General Meeting.