---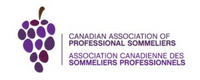 Bundle (up to five members). This membership level is advised for business with more than 10 employees who wish to encourage staff participation in wine, beer and spirit education and networking within the Ontario wine community. This is a non-voting membership but does allow members to utilize all benefits.
The annual membership fee is $300.00 CAD and automatically renews on your anniversary using the payment on file until you choose to cancel. 

If you believe any participants in your bundle are eligible for or have  achieved their sommelier status outside of Canadian Association of Professional Sommeliers, please consider purchasing an Accredited Membership for them as this membership level does not entitle a vote at the Annual General Meeting.
Please contact membership@on.sommelierscanada.ca if you have further questions.