---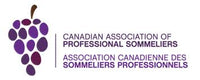 You must have an active membership at the time of participating in a sommelier competition presented by CAPS Ontario.
The annual membership fee is $75.00 CAD and automatically renews on your anniversary, using the payment method on file, until you choose to cancel.
If you have achieved your sommelier status outside of Canadian Association of Professional Sommeliers, please forward a copy of your certificate to membership@on.sommelierscanada.ca
This membership level entitles you to vote at the Annual General Meeting.